It's critical that companies use social media. Their competition is.
As Brian Solis says, "Engage or Die."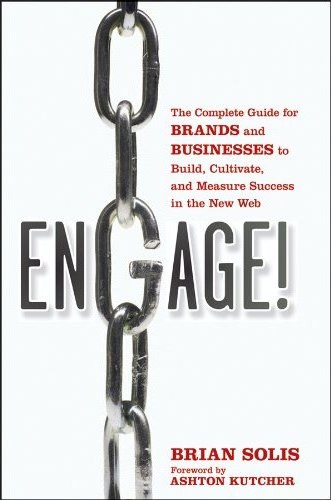 The two big questions for companies to answer are: "what to do" and "how to do it?"
Facebook, Twitter, Youtube, LinkedIn, Myspace, Vimeo, Ning, Flickr… (I don't think there is really enough space to create a list of EVERY social media network, but you get the idea)
How do you make sense of them all? For starters, with a couple of exceptions, each platform essentially serves a different purpose. Now I know there are copycats, but I'm going to just hit the main ones here – it's a primer, not an exhaustive guide.
Lets break them down into a couple of basic categories: Interactive/Non-Interactive Communities and  Multi/Mono-Media. By interactive I mean that you have an area to actively leave feedback that others are guaranteed to see. By non-interactive, I mean essentially Twitter – I'll explain that in a second before people start calling in the Capital One vikings to start throwing axes at me.
By Multi-Media, I mean simply that they hold more than one type of media (i.e. photo+video, etc…). By Mono-Media, I mean simply that they only hold one type of media (i.e. photo or video, but not both).
Interactive Multi-Media Communities: Facebook, Myspace, etc…
Interactive Mono-Multimedia Communities: LinkedIn, YouTube, Vimeo, Flickr, Photobucket, Imageshack, Picasa, etc…
Non-Interactive Communities: Twitter, etc…
I list Twitter as a non-interactive community because it is really simply just an information stream. It's not set up to have conversations between individuals. Unlike Facebook, Myspace and even YouTube, there's no real way to start a conversation and leave it up for others to see. Replies are swept away by the next wave of incoming posts. Even with Tweetdeck (an application allowing you to keep an eye on topics identified with #hashtags), old replies are buried under the new. For this reason, I prefer to think of it as an information stream that people jump into and out of as they interact with it. LinkedIn is borderline, but because you can post recommendations about people that others are able to see for an extended period of time (essentially indefinitely), I'm categorizing it as an interactive community (LinkedIn of course, has it's own intricacies).
More on this later…